A global trader with Gothenburg at heart
Few companies can claim to have been in business for more than a century - Elof Hansson's membership in the West Sweden Chamber of Commerce dates even further back than that. Meet the trading house that not only sells pulp and builds water purification plants but is now also establishing one of Gothenburg's new landmarks.
It all began in Hamburg in 1897. The young scanian trader Elof Hansson arrived in the city to find his fortune - and met it in the form of a Japanese businessman looking for a supplier of pulp. Mr. Hansson managed to procure the commodity, and the deal secured the start of what is now one of Gothenburg's most famous trading houses - Elof Hansson. For it was to the Swedish west coast the company moved, when Hamburg was cut off during WW I.
- If you want to engage in trade, a large well-functioning port is critical, and if you want to be based in Northern Europe no other location beats Gothenburg in that respect, says Mikael Forslund, group Director of Elof Hansson.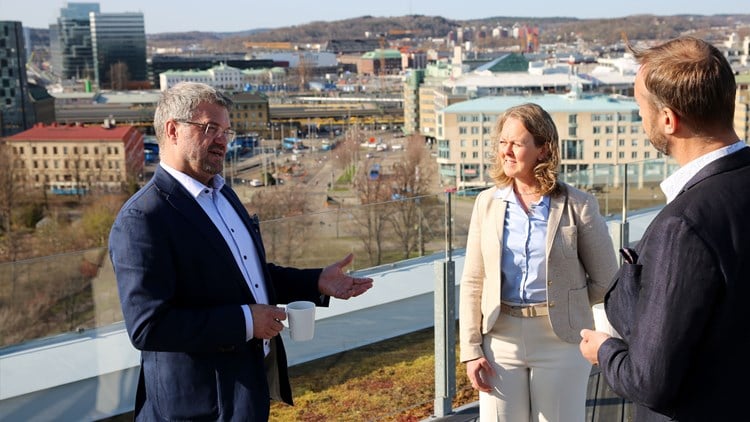 And it is still trading, especially of pulp and paper, that constitutes the company's main business.
- E-commerce has created an increase in the demand for packaging, and since we are also facing a climate crisis where many sectors need to phase out oil - and consequently plastics - the demand for cellulose based materials is growing.
Sustainable projects
But gone are the days when the company relied on trading alone. The company now sells industrial equipment, while also securing financing for, and undertaking industrial projects in different parts of the world. Sometimes on its own initiative, sometimes in response to a request from others - but always on the condition that the project should make a positive imprint on the world.
- Our board of directors focus on sustainability, and that is why we, for example, will say no to coal mining projects. Instead, we have engaged ourselves in water purification, and in setting up solar cells in Angola amongst other places - to enable more parts of the world become electrified.
We want Gothenburg to be an attractive location for companies and commerce
Since 2012, Elof Hansson also operates a real estate company focusing on the Gothenburg market.
- Property is a good way to invest your money. And even if much of what we build is made up of commercial projects, we also commit ourselves to housing. We want Gothenburg to be an attractive location for companies and for commerce, and if we are to attract people to come here to work, they need somewhere to live.
Building a new meeting point for business
At the moment, what the real estate division is concentrating on is the planning of the Global Business Gate at Masthuggskajen, a hub where export industry meets specialist service providers covering everything from logistics to legal matters, that the company is building together with the pensions company Alecta.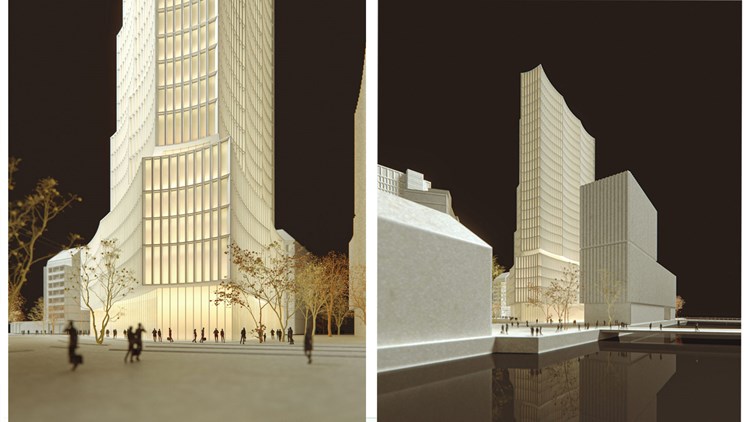 - We ourselves are going to relocate our headquarters there, and we hope it will provide a platform for meetings that will even further promote the development of trade in Gothenburg and in West Sweden.
During all of its existence in Gothenburg, Elof Hansson has also been active in the West Sweden Chamber of Commerce, which makes it one of its oldest members.
- There's no doubt that we should be part of this. The international courses offered are invaluable to our staff, while the membership offers extensive exchange of experience with other companies in the city. Not least through the chamber's various networks, where I myself take part.
Further reading: För dig med internationella affärer
Cooperation strengthens West Sweden
At the same time, Elof Hansson, with its global presence, becomes a way for the Chamber to monitor world developments.
- It's as if you are our listening post, the MD of the West Sweden Chamber of Commerce, Johan Trouvé observes.
- You are often not the only company affected by what's happening in the world, and together we can join forces to strengthen Gothenburg and West Sweden.
And home ground is important to Elof Hanssson, who, through its owner, The Elof Hansson Foundation, has made large donations to Chalmers and the School of Business, Economics and Law.
-I'm happy to see Elof Hansson continuing to contribute to society, as the company has been doing for a long time, Charlotte Ljunggren, Chairwoman of the West Sweden Chamber of Commerce says.
- For that, you need a company with strong local commitments, that both moves in tune with society, and drives development forward.
Text: Karin Aase
FEEL FREE TO CONTACT US
Here you can see a selection of our employees. Click on the link to see all employees. Have a nice day!
See more
Our headquarters in Gothenburg
Where :

Parkgatan 49,

411 38 Gothenburg
Switchboard: +46 (0)31-83 59 00